My Team
As a client of Bryan Austin, you will consistently experience exceptional customer service in scheduling appointments, making changes to your policy, submitting a claim or requesting any other service in relation to your Northwestern Mutual family of products. Bryan's team shares his unrelenting commitment to excellence and constant dedication to always act in the client's best interests.
DILIGENCE | AUTHENTICITY | PROVIDENCE | JOY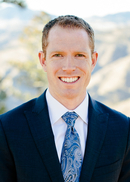 Owen R Foley
Associate Wealth Management Advisor
Office 720-963-6883

Owen joined our team in October of 2013 as our Associate Wealth Management Advisor. He is responsible for all case preparation, account maintenance and technology coordination. Owen has his Bachelor of Science in Business Management with a Minor in Economics from Carthage College. He was a 4-year member and captain of the Men's Lacrosse program where he developed leadership and communication abilities.
Owen has his CFP® certification, Life & Health Licenses, his Series 6, 63, 66 and 7.
Outside of work, Owen enjoys his Men's Ice Hockey League, camping, hiking, coaching lacrosse at Chatfield High School and spending time with his family and friends.
He has a passion for helping others succeed and looks forward to helping you plan your future.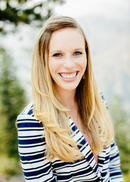 Hannah Margarite Bemiller
Associate Financial Representative
Office 720-963-2726

Hannah joined Austin Financial Group in July of 2017 as a Service Representative. She is responsible for risk management operations and account maintenance. Hannah has a Bachelor of Science with a minor in Business Administration from Colorado State University. Hannah has her Life & Health Licenses.

Outside of work, Hannah enjoys spending time with her husband, Connor, whether it's hiking, sports, reading or relaxing with family and friends. Hanging Lake is her favorite hiking spot, followed by Devils Head and Arthur's Rock. In the summer, she enjoys gardening in her backyard (flowers and veggies) and attending country concerts.

Hannah and her husband are avid Bronco fans and love attending CSU football games in the new stadium. They also enjoy cheering on their brothers in various sport games on the weekends. Hannah loves to volunteer with special needs programs, a passion she has had since high school.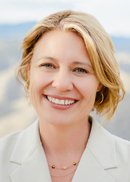 Kristie Robles
Marketing Coordinator
Office 303-963-6889

Kristie joined our team in October of 2017 as our Office Manager and Marketing Coordinator.
A native of Colorado, she moved to Chicago to go to school.  As a founding member of Trap Door Theater, Kristie helped build, produce and acted in Trap Door Theater for 11 years.  After meeting her husband and having their son in Chicago, she convinced her husband Danny to move to Colorado to raise their children and be closer to her own parents (free babysitting!).
In Littleton, Kristie owned and operated a specialty cake bakery for 10 years.  The business quickly out grew her home and took more time away from her family than she wanted.  After selling her business, she came to work with Austin Financial Group.
In the summer Kristie can be found out on the baseball field cheering on her now 16-year-old son or the Rockies.  Red Rocks is her favorite venue, and her and her husband try to attend at least a half dozen concerts a year there.  During the school year she is busy watching her 15-year-old daughter cheer at the high school or competing in gymnastics. 
Jeeping and camping is her ideal weekend getaway.
Kristie has a Bachelor of Arts from Columbia College Chicago.